Have you ever wanted to learn an exciting sport like Muay Thai or Boxing? Did a previous experience make you feel unwelcome or intimidated? Unfortunately, many gyms can be quite uninviting, but not here! Our training regimen has been designed to ensure that our male and female members from beginner to advanced, all have an equal and inviting training experience. Here at Carlsbad Kickboxing Club,
we invite you to come train with us
, laugh with us, increase your confidence, and get into the best shape of your life! We guarantee it!.
IMAGINE YOUR CHILD STRONGER PHYSICALLY, MENTALLY AND FULL OF CONFIDENCE! KIDS MARTIAL ARTS PROGRAM IN CARLSBAD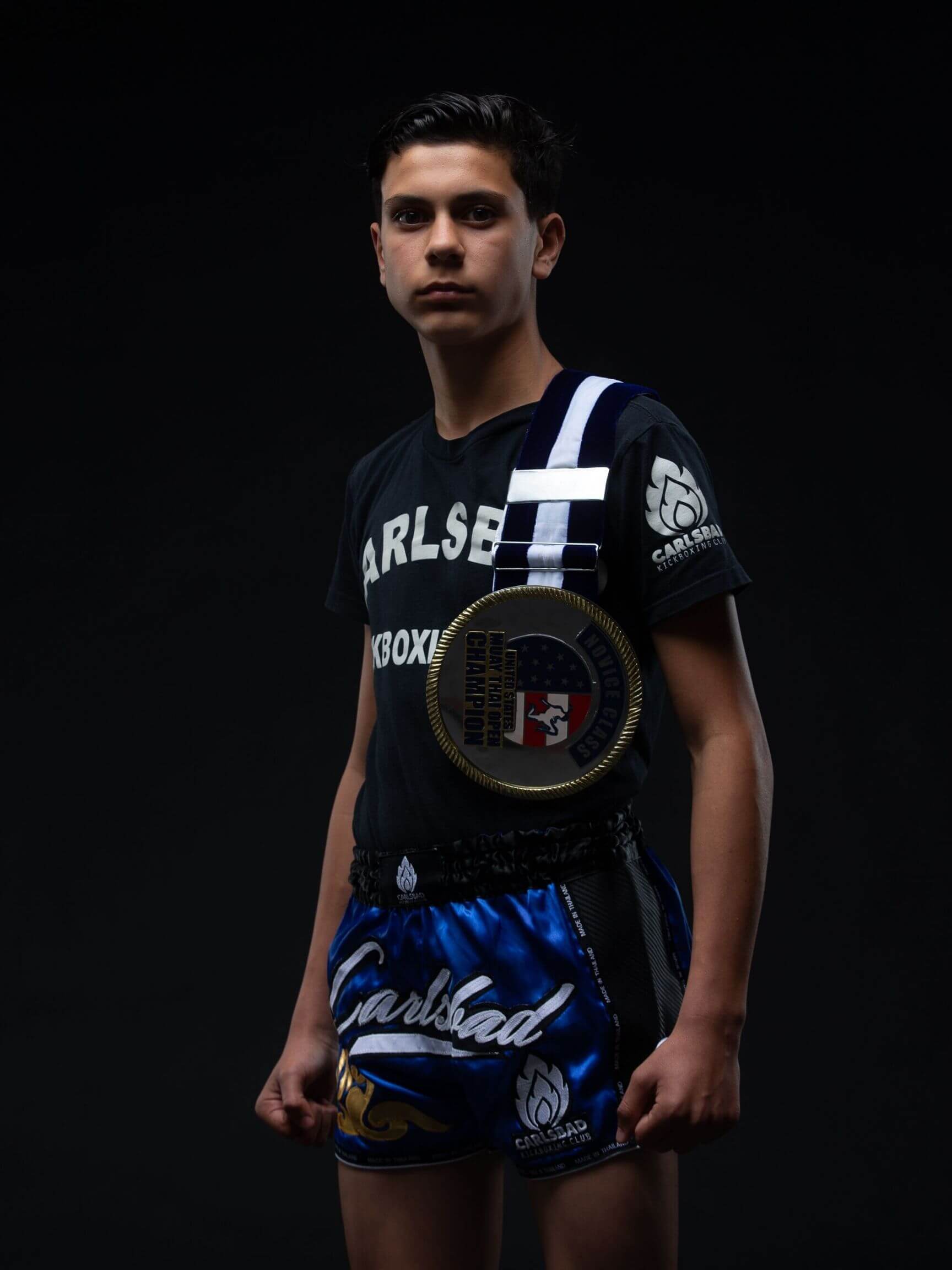 At Carlsbad Kickboxing Club our goal is to instill the utmost confidence in your child, and to provide the most comprehensive, age specific, martial arts training programs designed around the principles of muay thai kickboxing. We are committed to establishing measurable results, physically, intellectually, emotionally, and socially.
Try a class
.
We are also dedicated to providing every student with the most positive training atmosphere possible. Upon completion of our program, your child will have the confidence to stand up and conquer the many obstacles that face kids today. Our program sets the primary foundation of discipline and confidence for a lifetime of success.
We recommend that you arrive 15 minutes prior to the class start time to get acquainted with our facility and wrap hands. Upon arriving you will also need to fill out a waiver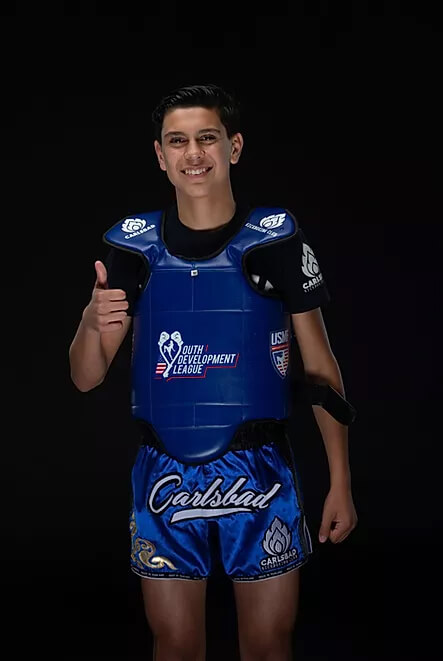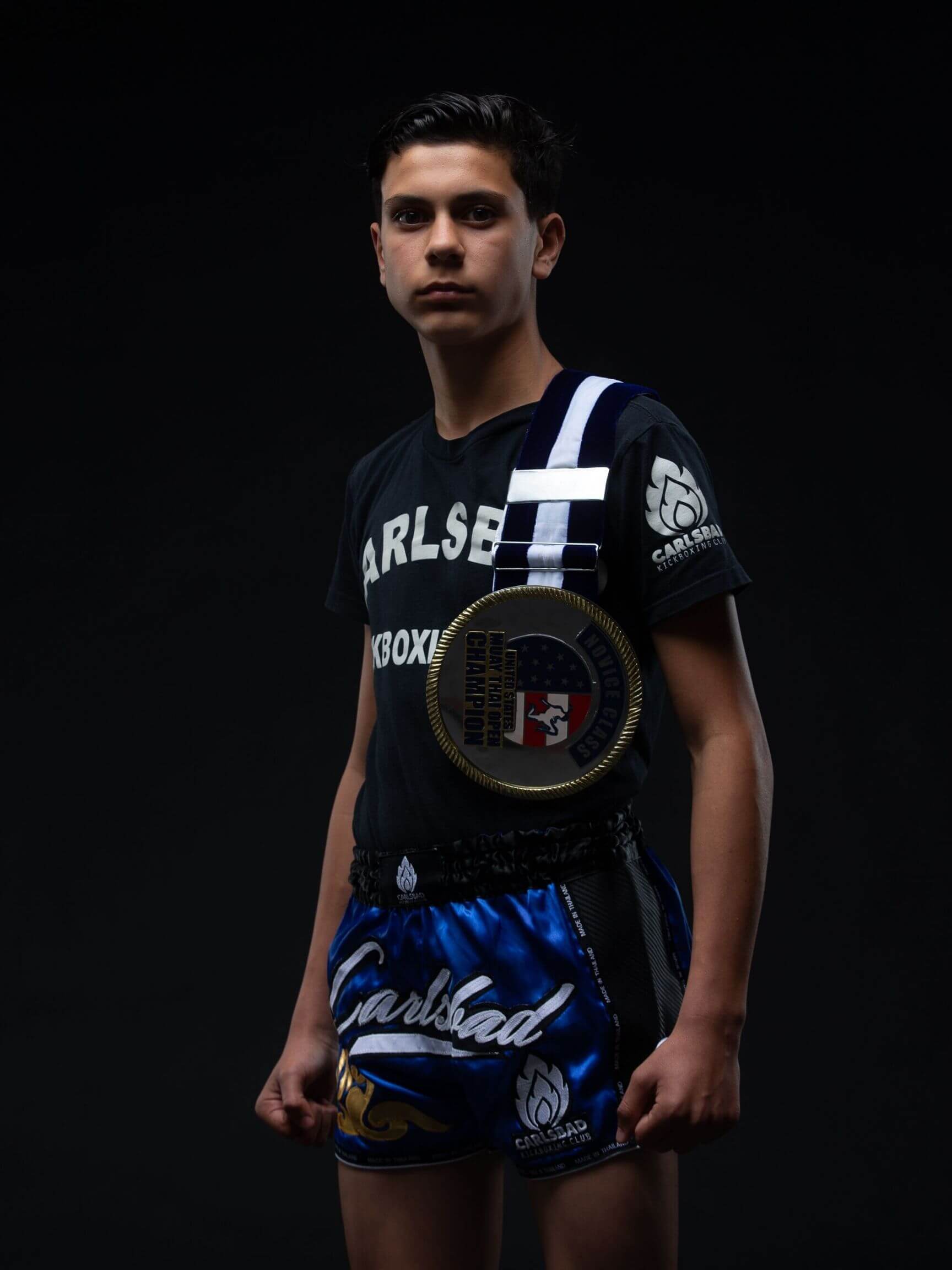 CARLSBAD YOUTH MUAY THAI PROGRAM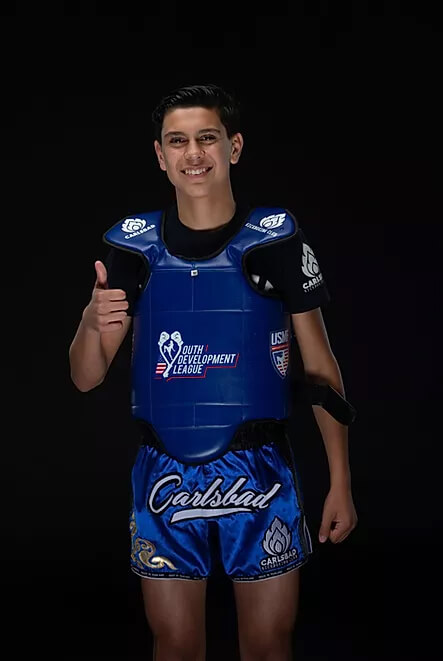 Our systems were designed exclusively to meet the stages of development of each individual student. We researched the learning and growing capabilities of students, ages 6 & up. From that research, we developed curriculum that will maximize training by matching physical, intellectual, emotional, and social stages.
This means that each student will get more out of their training than ever imagined, we guarantee it!
We recommend you arrive 15 minutes prior to class start time. Our all levels kids program begins at 4pm sharp Monday through Friday.
This class will require the following: water bottle, Boxing gloves, shin guards, chest guard, and kids program uniform. We have everything to here to lend if you do not have them.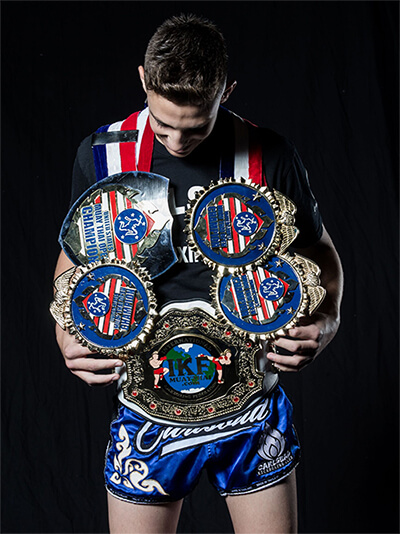 For those with the competitive edge we highly recommend joining the Carlsbad youth team. Here they will learn the tools to succeed in and also outside of the ring by our professional coaching staff.
Students will also have the chance to travel nationally & Internationally as a team to the many tournaments our team competes in. Team training is held twice a week on top of our regular training schedule and exclusive to the youth team.