Have you ever wanted to learn an exciting sport like Muay Thai or Boxing Did a previous experience make you feel unwelcome or intimidated? Unfortunately, many gyms can be quite uninviting, but not here! Our training regimen has been designed to ensure that our male and female members from beginner to advanced, all have an equal and inviting training experience. Here at Carlsbad Kickboxing Club, we invite you to come train with us, laugh with us, increase your confidence, and get into the best shape of your life! We guarantee it!.
LEARN MUAY THAI IN CARLSBAD
We have broken down our program into three distinct classes to provide the best training possible.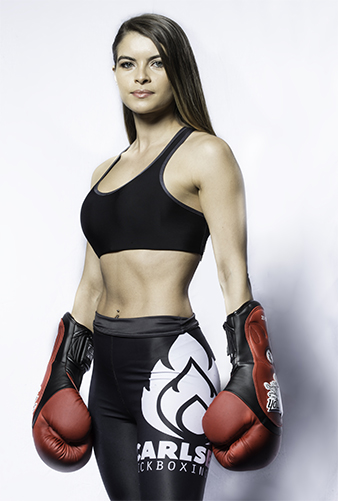 TECHNIQUE+ CONDITIONING
This class is an all levels sweat session. We take the time to explain details about the technique of the day. We then drill and implement it in our conditioning session. We focus on proven training methods to develop a well conditioned body for the sport of muay thai. Come and try your first class.
Our conditioning class starts with skipping rope. Then we partner you up for a minimum of 3-5 rounds with Thai pads. This training session may also include pushups, crunches and bag work, as well as other conditioning exercises.
We recommend that you arrive 15 minutes prior to the class start time to get acquainted with our facility and wrap hands. Upon arriving you will also need to fill out a waiver.
This class will require the following:
Boxing gloves, hand wraps, and water bottle. We have gloves for your first class for a small rental fee if you do not have them.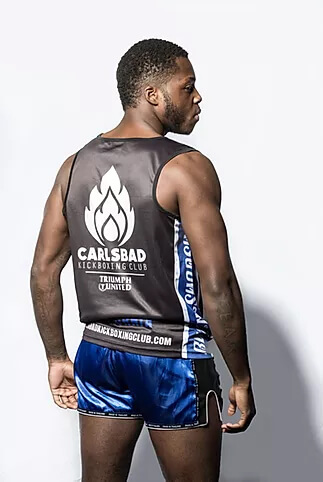 TECHNIQUE+ DRILLS
Development Phase: (Level 2)
Members:
In this class you will learn to adapt yourself technically and tactically. Athletes who have a certain level of strike and body strength are able to comfortably use their muscle and body strength. To continue the development, special to Muay Thai, arm, leg and hip studies are added at this level. In this process, where we apply additional cardiovascular studies for muscular endurance, Anaerobic exercise .
Would you like to know more? click here
.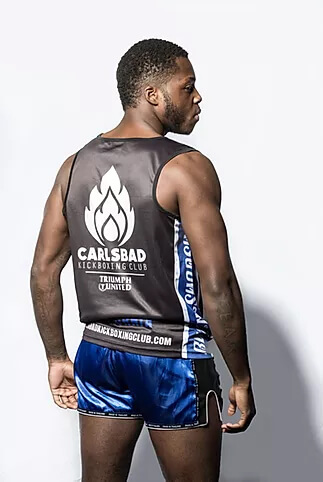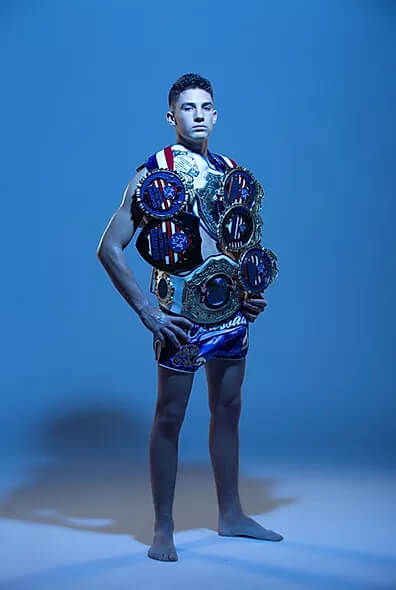 ADVANCED DRILLING + SPARRING
SPARRING WITH INSTRUCTOR APPROVAL.
Experienced Phase: -Advanced (Level 3) Members:
Muscles and body strength will be used to the maximum capacity. At this level, athletes will be able to perform technical and tactical Clinch coordination. Athletes in the experienced phase will improve their capacity to analyze as well as their Sparring and other advanced techniques. They can continue to improve themselves to the next level with training competitions and fights. Learn more.
This class will require the following:
Carlsbad muay thai shorts, Carlsbad shirt, Boxing gloves, shin guards, hand wraps, Groin protector and water bottle.